Crispi Cookies Inc
Regular price
Sale price
$3.49
Unit price
per
Sale
Sold out
I've had people drive HOURS to get to my market just for these oatmeal creme pies. They are little treasures. My husband isn't into sweets and he eats these for breakfast! They're gluten free if you choose to use gluten free oats!
Upon purchase, you will be able to download the recipe at checkout. You will also receive an email with a unique download link that you can use at a later time.  
Share
View full details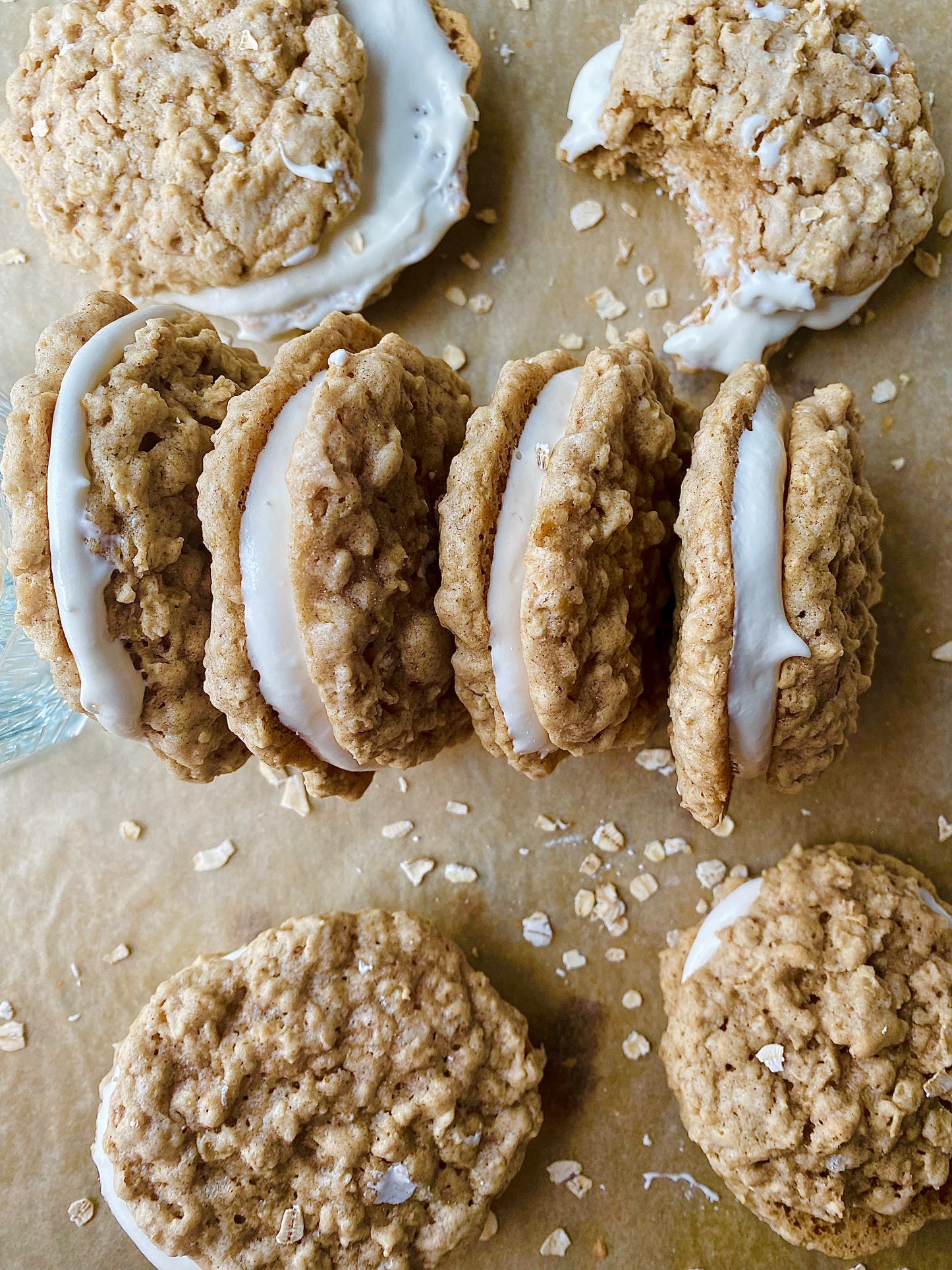 This is my partners favourite , ever !
Not too rich or sweet, absolutely delicious and even better straight from the fridge. I'm from Aus so I have no familiarity with these cookies but WOW.
I like it, but
Probably not going to be a good selling cookie where I am. I find that tastes here don't run to really, really sweet things. (My husband's workmates are currently my "cookie testers" and I tell them I want very honest feedback, and I'm getting it!) While my tastes as an American (and being very familiar with Little Debbie Oatmeal Crème Pies) found these several notches above the store bought variety, I just don't think they would be really marketable down under. (And, I had to make my own marshmallow crème as it's not something I can find here.) I might try this recipe again and cut down on the sugar and see how that works. (I'm going to pass on the pumpkin. (Would be nice if there was a forum where those of us not in the US could exchange info on substitutes or recipes to make substitutes or where we can find things in other parts of the world.)