Crispi Cookies Inc
Regular price
Sale price
$3.49
Unit price
per
Sale
Sold out
The perfect introduction into the Fall season. This is a pumpkin cookie stuffed with cream cheese and topped with candied pecan streusel. These didn't last long in my house!
Upon purchase, you will be able to download at checkout. You will also receive an email with a unique download link that you can use at a later time.  

Share
View full details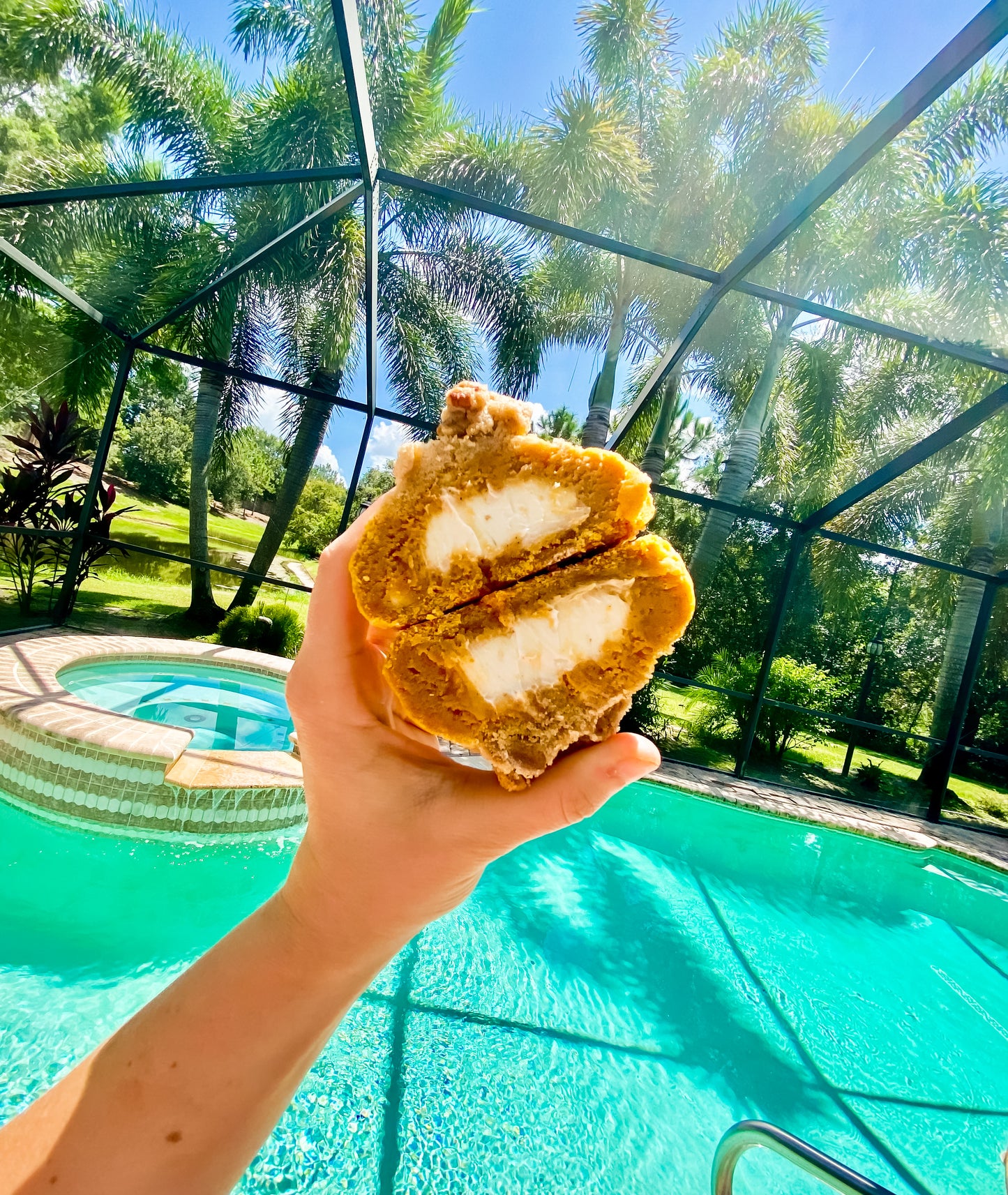 Holy Crap 🤩🤩
Hands down the best pumpkin cookie of my life. The flavor is on point and the filling just throws it over the top. Pretty much in love with it.
Judging cookies as keepers
After baking a new cookie recipe, I rate the cookie by how interesting/pretty it looks, how it tastes, its texture, how messy it is to stack and eat), how the cookie stands up after 2 days (does it get soggy or dry out when stored correctly), difficulty of the recipe, and a100% rating by family as a "keeper" to bake again (after all how many recipes become do you need as your"go-to" cookies for special occasions, holidays, and baking with the kids?).
Based on those considerations, I wasn't wowed by the look of this cookie--it looks like other fussy stuffed cookies, the cookie tastes good, but is much too sweet, but the texture was absolutely outstanding!!! My cookies were a bit flat, but were easy to stack and eat. I made these yesterday so I can't address how they stand up to the 2 day wait. This cookie recipe has multiple steps, but is not difficult to make. Family members voted that this cookie was worth making again if the sweetness factor was addressed and something was added to enhance the taste of the stuffed cream cheese. I would also like to see this cookie baked in a bun pan to make it look more interesting.
As you can see, we're tough cookie people!!! Each person gets a voice in analyzing new cookies (even the youngest grandchildren).
Delicious
Great taste, easy to follow recipe, all ingredients are available locally. Will make this recipe again and am looking for other recipes.